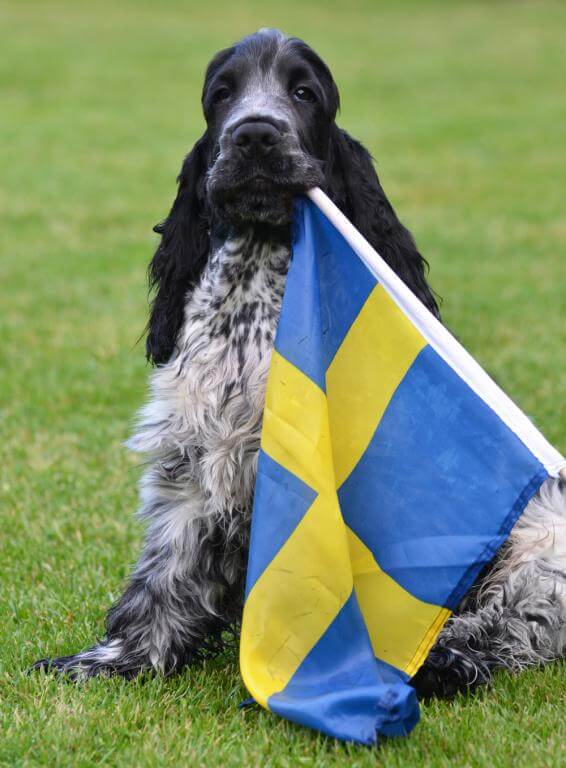 Welcome to the official Swedish Cocker Spaniel Club
Our club is associated to the Swedish Spaniel & Retriever Club, SSRK, and the Swedish Kennel Club, SKK. Please do not hesistate to make enquiries if you want to know more about our club or about the breed in Sweden. The easiest way to make contact is by e-mail to styrelsen@cockerklubben.com
You are very welcome as a member and you will receive the Cocker Magazine four times a year. You are also entitled to participate in all activities of the club or local association organizes. Membership is continuous, which means that it is good for one year from the date you pay the fees. If you have any questions about membership, please e-mail to medlem@cockerklubben.com and we will be glad to help.
Fee for foreign member is 300 SEK. To become a member ot the Swedish Cocker Spaniel Club, you pay to the club´s bank account: 149171-1. Remember to make a note with your name and address and that you are a new member.
IBAN:  SE5995000099602601491711
SWIFT/BIC: NDEASESS
BANK: NORDEA, 105 71 STOCKHOLM, SWEDEN
If you are interested in results with pictures from Swedish shows you will find them here.
Most welcome!